About RIT

Remote Inspection Technologies prides itself in offering its customers the complete remote inspection solution, offering a wide range of remote controlled robotic transports, visual inspection equipment, sensor integration, and tooling reliability.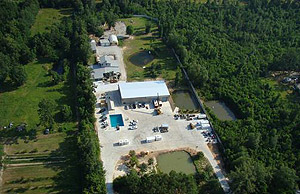 From our 6.25 acre facility, located in Robert, LA, RIT offers an extensive range of product sales, rentals, onsite technicians and training. RIT employs a nationwide sales staff consisting of 5 sales managers located across the U.S. We also offer a large staff of senior robotic technicians, systems training experts, and professional service technicians dedicated to providing unparalleled customer service in remote inspection.
RIT's mission is to provide our customers with the most complete remote inspection solution in the world.