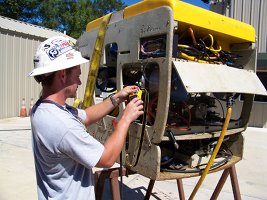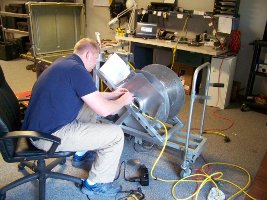 Repairs
Has the manufacturer's warranty on your robotic inspection equipment run out? Remote Inspection Technologies is centrally located in the United States and offers a more cost effective solution to your robotic repair needs.
Remote Inspection Technologies' highly trained electronics technicians are among the industry elite in repairing robotic equipment. Whether it be an underwater ROV, a terrestrial crawler vehicle or a robotic camera system, RIT has the tools and experience to get your equipment back up and running in a timely fashion.
Do you have a critical operation to conduct while your equipment is being repaired?
RIT's rental pool
ensures that you keep your business moving when your equipment is down.